About
Everyone has a unique journey to realizing their potential and living authentically. No matter where you are in that journey, the right strategy or insight can help you reach your goals and create a truly fulfilling life.
NICE TO MEET YOU
I'm Kareem Elsayed
After working at Google for 7 years, I had crippling anxiety, I burned out hard, and ultimately became deeply depressed... despite being a Certified High Performance Coach! To heal and recover, I had to discover at the deepest level what makes us do the things we do and how to finally overcome the inner obstacles that hold people back.
Now I use what I've learned to help people just like you achieve their dreams. I'll show you how to set and achieve goals, master your mind and body, and address any inner demons once and for all.
Achieve Your Goals
Learn the art and science of behind getting results and implement the systems to maintain momentum over the long term.
Master Yourself
Build the habits and practices that get your mind and body performing at the highest level, to sustain your life's mission.
Overcome All Obstacles
Learn the techniques and strategies to overcome your inner & outer obstacles based on cutting-edge neuroscience research.
My Story
I always felt like I was destined for greatness - like the chosen one from a fictional tale destined to transform the world and help people live better lives. But because of my complex trauma, I was disconnected from myself. Those dreams became subordinated to the expectations of family, religion, and society. But boy did I get really effective at getting societally acceptable results despite my neurodivergent (ADHD) brain!
Thanks to my struggles with my mental health (anxiety/depression), having to learn how to raise highly sensitive children, and my spirit's unwavering desire to do good in the world, I was finally able to do the work needed to heal my past and create my future. Now I empower others on their journey to authentic actualization.
READ THE DIRECTOR'S CUT
"I feel more empowered. I feel more prepared to take my next step. And I feel more confident that I will be successful when I do."
- Dorothy Enriquez
"Kareem has helped me find focus and clarity in my life that I would have otherwise not have had."
- Matt Fiedor
"Kareem has a gentle balance of care and challenge in his coaching approach which allowed me
to feel comfortable to open up quickly!"
- Googler
Why I Do It
Like many other immigrants, I was never taught about my feelings let alone how to regulate my nervous system. My parents did their best (a truly wonderful job) raising me and my brother, but their focus was always on the outward things, like grades, achievement, or status. Once I was on my own though, I began to question the status quo and discover my authentic ambitions, effectively being born again.
As I walked my own path for myself and my family, I realized that by simply living my truth openly and sharing what I had learned the hard way with others, I could inspire them to achieve their full potential and spare them the many heart aches on the journey. And since I didn't have that empathetic guidance on my road, I made it my mission to give that gift to others and help awaken the world one person at a time.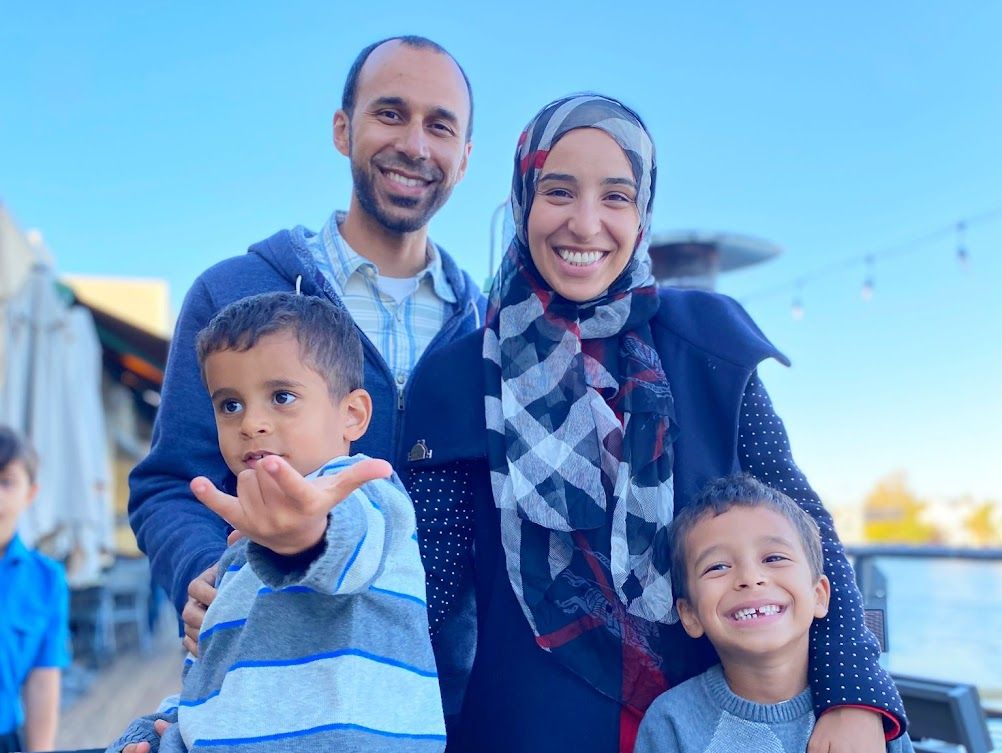 FREE GIFT
Download the
Life Lab Notebook
How can you finally figure out how to get more of the right things done without all the stress? By experimenting with what works for you, of course. Get your free, one page daily journaling and planning template guaranteed to increase your daily effectiveness and overall life satisfaction 15% in 15 days.
GIVE IT TO ME